How to put on A Joyful Vampire Ball
(in your home, establishment, school, castle, or any other place where people gather)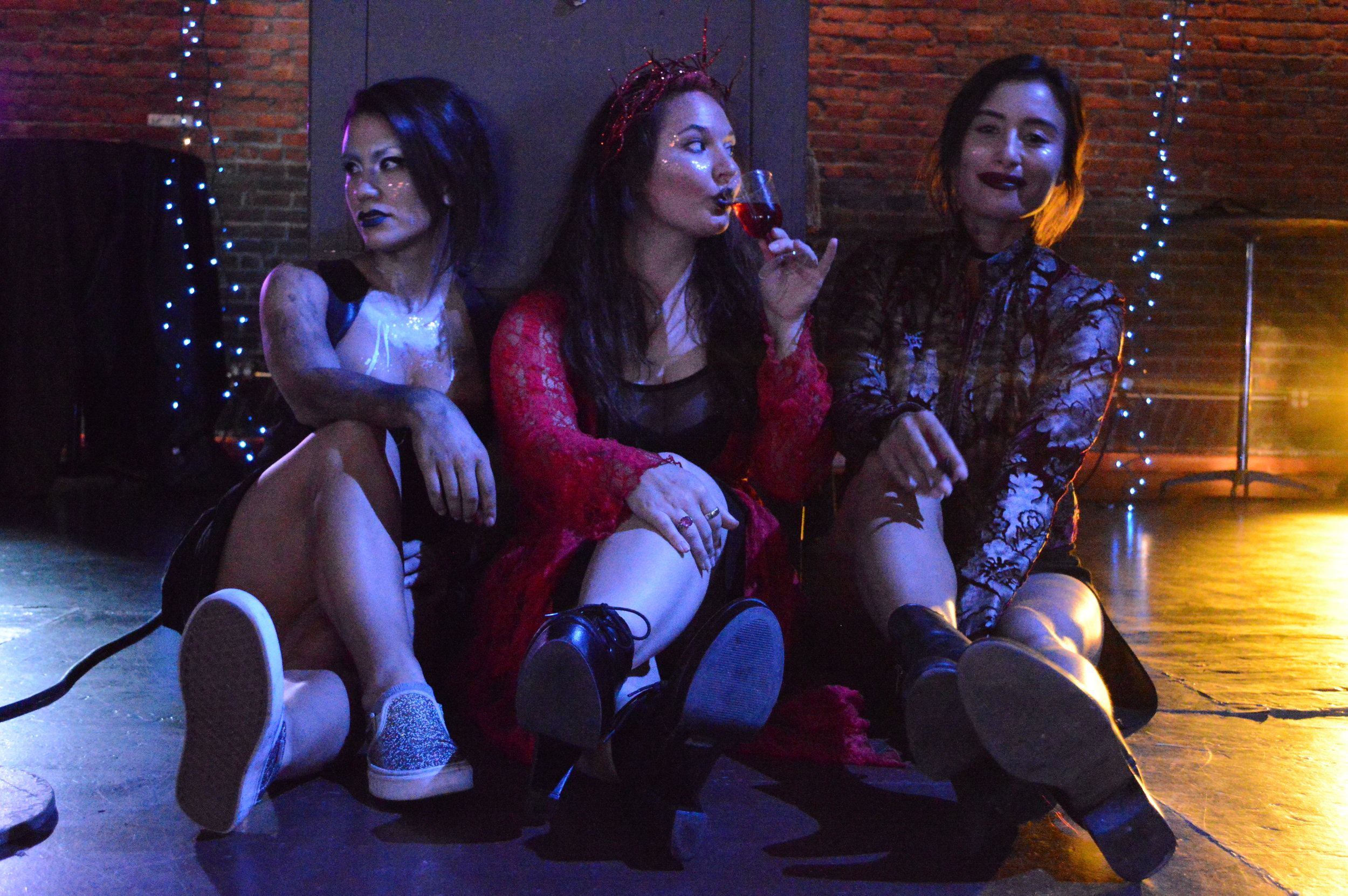 BEFORE THE BIG NIGHT (or day, but, it is vampires, so…probably night)
When inviting your guests, encourage them to wear whatever makes them feel most joyful. If they want more instructions, you can direct them to this webpage (www.bitemethefilm.com/joyfulvampireball)

Acquire the necessary supplies by either purchasing a Joyful Vampire Party Pack or by gathering the following:

-Some way of screening Bite Me for your guests: digitally (Seed & Spark, iTunes, GooglePlay, Amazon) or order a DVD or BluRay

-Markers, pens, colored pencils, glitter (the more joyful the better)

-Blank pieces of colorful (or otherwise joyful) paper, on per guest. On each write the phrase "I would feel joyful if others knew and celebrated that I…" then leave plenty of space for your guests to write/draw underneath

-Transformation Station supplies (this is anything that your guests can add to their appearance to feel more fabulous – we recommend things like temp tattoos, glitter, body pens/paint, stick-on rhinestones, and/or funny add-on costume items)

-Safety pins

Gather ingredients for Joyful Vampire Cocktails (recipe available here: www.bitemethefilm.com/joyfulvampirecocktail) and/or on-theme food (vampire food puns are the gift that keeps on giving – go wild!)

ON THE BIG NIGHT
As your guests are arriving and mingling, you can put on this playlist "Joyful Vampire Ball," assembled by the film's director, Meredith Edwards: http://bit.ly/joyfulvampireplaylist and serve your Joyful Vampire Cocktails/on-theme treats

Screen the award-winning independent feature film, Bite Me, for your guests! Laugh, feel your hearts swell with love, optimism, hope, and a celebration of our character's uniquenesses

Next show your guests this video message from the film's writer/star Naomi McDougall Jones as she shares what happens next:

Password: Joyful

Distribute the markers, pens, colored pencils, glitter pens and Joyful Vampire Cards (or joyful pieces of paper if you didn't buy the Joyful Vampire Party Pack) and safety pins

Play the Joyful Vampire Playlist (http://bit.ly/joyfulvampireplaylist) again on as people fill out their Cards, pin them onto their outfits, and visit the Transformation Station

Let the party flow! Have a joyful, vampy, celebratory time in which everyone is welcome, nobody is judged, and every uniqueness, large and small, is given room to be celebrated

Encourage your guests to share their Joyful Vampire photos, experiences, and maybe even Joyful Vampire Cards on social media with #joyfulvampire and tagging @bitemethefilm

HAVE FUN, ALL YOU JOYFUL VAMPIRES!!!!